Tucano Urbano enter the world of pedals with their new cycling collection
Published on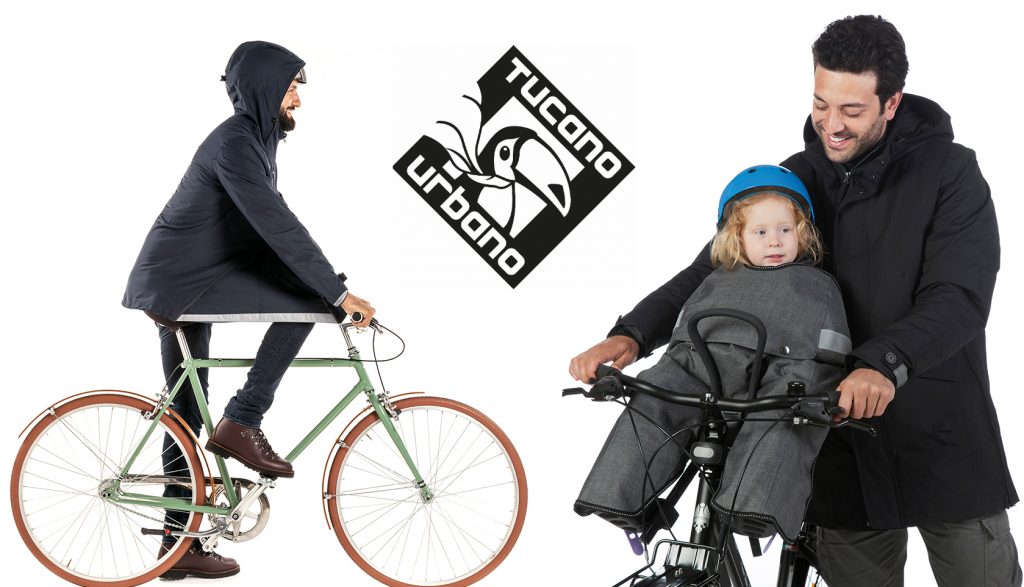 Tucano Urbano, the renowned Italian motorcycle and scooter clothing brand, known for high quality and practical apparel, has announced its expansion into the cycling sector bringing genuine innovation and style to UK cyclists.
Renowned for innovative solutions in urban riding for powered two wheelers already, Tucano Urbano has announced its first urban cycling range. Not just something for the weekend – the new collection combines the perfect balance of protection, practicality and style. The cycling range aims to continue the brand's mission; making life simpler, safer, and more engaging to those who move around in towns and cities, without compromising style.
Rachel Fuller, UK Country Manager for Tucano Urbano, said, "As people become more sensitive to pollution, eco-sustainability and congestion, the cycling world becomes more prominent. We already have the experience, technical systems and ingenuity within our brand to create products for this industry from a unique perspective; we believe this is the right time to bring our innovative solutions to UK cyclists."
In 2017, two products within the new range won prestigious awards at the most important European show in the bike sector, Eurobike.  OPOSSUM, the multi-function children's seat cover, and MAGIC PARKA, the transformable parka, were praised for their excellence and uniqueness by a panel of qualified independent experts and came out on top across the award criteria; innovation level, functionality, design, quality, sustainability, value for money and added value.
Prime items in the new range, designed for getting the most out of life on two wheels, include:
'Magic' Jackets and Parkas
A range of stylish, everyday jackets and parkas for men and women that can be transformed into a leg cover for bicycles, protecting the whole body from rain and wind. Cleverly designed with invisible side pleats, each jacket can be unzipped at the pleat to reveal an extending side panel, allowing the jacket to form a leg cover supported by thumb or handlebar loops.
The jackets feature a number of Tucano Urbano registered systems to improve safety and comfort. REFLACTIVE SYSTEM gives a rider visibility on demand with retractable reflective inserts, so safety is maximised when on the bike, and style is maintained when not. HYDROSCUD is the registered system that guarantees 100% waterproofing and breathability via an inner membrane or coated fabrics, with water run-off flaps and taped seams.
For complete weather protection, the award-winning MAGIC PARKA jacket features waterproof mittens that can be stored in the cuff, and an adjustable hood for use with or without a helmet.
Rainwear
A complete collection of rainwear – ranging from rain capes and compact rain jackets and trousers, to covers for shoes, helmets, seats and handlebars – has been designed to provide on-demand weather protection that doesn't require forward planning. Minimal packaging and storage size, maximum waterproofing and ventilation; the new rainwear range from Tucano Urbano can be taken anywhere so cyclists are always prepared for any weather.
OPOSSUM
Introducing two award-winning, multifunctional, thermal child seat covers. 100% waterproof and windproof outer layer, with ecological fur inner and comfortable back and underside polyester padding, the OPOSSUM range form weatherproof essentials for cyclists that travel with their children. The seat cover has taped seams and a sealed zipper to keep the passenger completely dry, with a rain hood and cape for full coverage. For ease of use, the seat cover is fully adjustable to the size of the child, with easy and secure installation and quick handling to release/close. All rain capes included transform into a seat cover whilst not in use.
The OPOSSUM range is available for rear and front mounted child seats, as well as a 'summer' alternative for compact, waterproof protection.
Equipment
Tucano Urbano #TUBIKE range of riding equipment has been created to become an extension of cyclists' everyday riding. A number of innovative solutions will be available to beat any riding issue; for cold weather, for city pollution, for carrying daily items, and for simply looking great whilst riding.
Waterproof, thermal and reflective hand grip covers have been designed to keep hands warm without the need for gloves, so cyclists' hands are free and ready for any situation. The new grip covers will suit any type of bike, from city, mountain and racing bikes, to fixie, cargo and rod brake bikes – all with an anti-theft system for peace of mind. For staying warm, Tucano Urbano have produced a range of thermals to cover the body from head to toe, with a number of warm, chic collars that can be used as a scarf or shawl when not riding. Riders can also expect to see anti-smog masks, smartphone pockets for the bike, and carry items like shoulder bags and backpacks.
Tucano Urbano is launching their cycling collection this year, with plans to introduce the brand to new retail sales channels online and in stores in the next few months.
Click HERE to download the MAGIC PARKA Tutorial Video.
Notes to editors:
HYDROSCUD® – the registered system that guarantees waterproofing and breathability. 100% waterproofing against rain is guaranteed either by an inner membrane or the use of coated fabrics together with water run-off flap and taped seams.
REFLACTIVE® SYSTEM – is the registered system for visibility on demand with retractable reflective inserts. During a journey the inserts can be kept in view to maximise safety and, on arrival, they can be hidden under the cuff, collar or hood for maximum style.
About Tucano Urbano
Established in the late 90's in Milan, Tucano Urbano produces urban-contemporary clothing and accessories traditionally linked to the world of two wheels. Tucano Urbano constantly enlarge the scope of the brand to reach a wider, international public of all ages and passions that appreciates a metropolitan, practicable style and, above all, the creativity of an original product.