Perfect gloves for a summer ride
Published on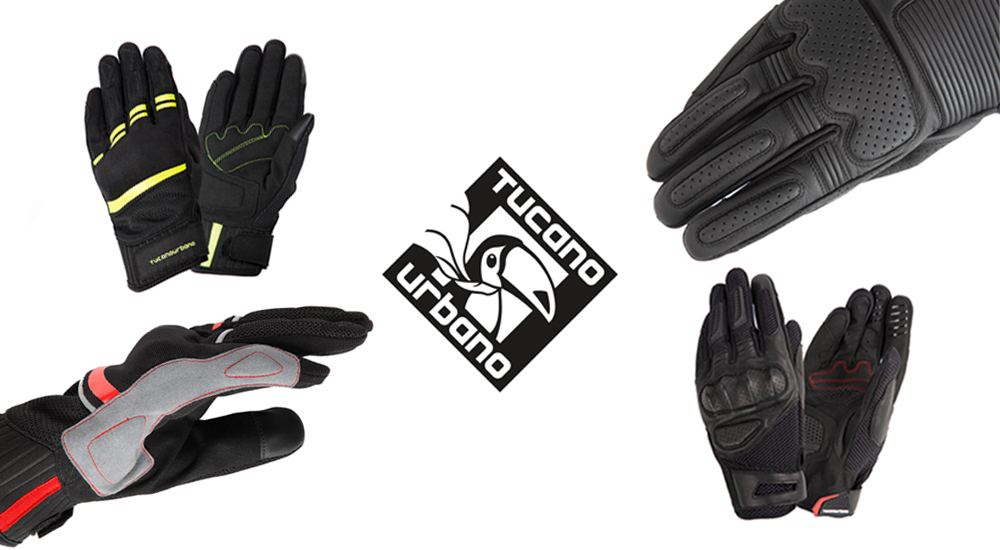 Tucano Urbano recently announced their brand-new line-up of gloves as part of the Spring/Summer collection for 2019, featuring a number of new gloves that guarantee both style and safety. All being fully CE-approved and with a range of styles to suit every kind of rider, Tucano Urbano's line-up offers the perfect selection of gloves for any summer ride.
MRK2
Modern and intricately designed with mesh, goat leather and synthetic suede detailing; the MRK2 gloves offer complete versatility for summer. The MRK2 gloves have a refined look and feel thanks to the real goat leather inserts and micro-perforated synthetic suede on the fingers, along with Aero 3D mesh inserts on the palm and back for maximum ventilation and comfort. For safety, the gloves have soft certified armour on the knuckles, as well as a flexible, micro-injected rubber pad on the palm for abrasion resistance, and direct protective injection on the fingers. The MRK2 gloves also feature a Velcro strap with micro-injection ends for ease of use, touchscreen compatibility and a silicone rubber print on the fingers to improve grip.
Available in black, in sizes XS-XXL.
RRP: £52.99
MARQUIS
The Marquis gloves offer effortless, refined style with a retro look. Made with 100% real goat leather in black, the intricate detailing on the gloves comes from a combination of leather styles; smooth, ribbed and perforated leather joined together with neat double stitching. For comfort, the Marquis gloves have a stretch fabric inner and a Velcro adjustable cuff. For safety, the Marquis gloves are fully CE-approved with padded inserts on the back and fingers, plus soft armour on the palm for added abrasion resistance.
Available in black, in sizes XS-XXL.
RRP: £59.99
PENNA and LADY PENNA
Brand new for 2019 is the LADY PENNA gloves, along with a brand-new colour for the popular PENNA gloves. The palms are synthetic suede whilst the back and fingers are elastic fabric for the perfect fit, with mesh inserts for improved ventilation. With rigid inserts on the knuckles, padded inserts on the fingers and anti-abrasion inserts on the palm, the LADY PENNA and PENNA gloves provide CE-approved protection. Both gloves also feature touchscreen compatibility and a neoprene, adjustable cuff with lycra ribbed panels.
The new reflex red colour for the PENNA gloves features a red and grey silicone print on the back and cuff with a grey insert across the palm with red stitching detail.
PENNA: Available in black, black/fluorescent yellow, and new black/red colour, in sizes XS-XXL.
RRP: £34.99
LADY PENNA: Available in black and black/fluorescent yellow, in sizes XS-L.
RRP: £34.99
For more information, please visit www.tucanourbano.com/gb/ 
Notes to editors:
Gloves that are CE-Approved are fully compliant with the EN 13594:2015 standard, and therefore must pass the following tests: tear resistance, cut resistance, resistance to abrasion, impact resistance, compliance with specific requirements for indications of size, quality of materials and ergonomic characteristics. The tests are carried out and certified by specialised third party laboratories.
About Tucano Urbano
Established in the late 90's in Milan, Tucano Urbano produces urban-contemporary clothing and accessories traditionally linked to the world of two wheels. Tucano Urbano constantly enlarge the scope of the brand to reach a wider, international public of all ages and passions that appreciates a metropolitan, practicable style and, above all, the creativity of an original product.