T.ur – exclusive specialised stores and a new website for adventouring riders
Published on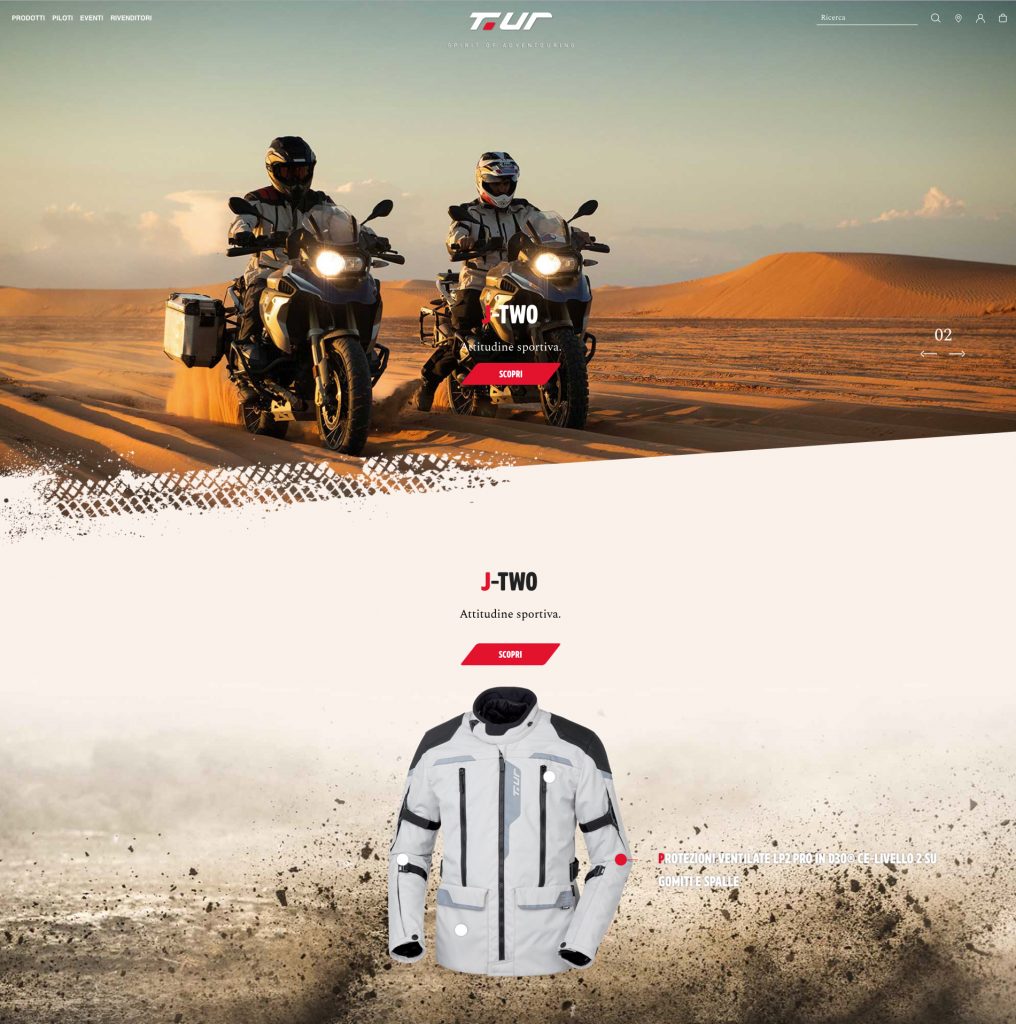 The wait is over. After the launch at EICMA and the first experiences of Alessandro Botturi and Jacopo Cerutti in the major rallies, T.ur is finally available for all adventouring lovers. Those of you getting ready for the motorcycling season can find the entire T.ur range online and in some very selected shops in the main European nations. To find the store closest to you all you have to do is go to the new website t-ur.com, the list is being updated daily.
Designed by the Milanese agency Officine Idee, the new website aims to offer an engaging user experience under the banner of passion and meticulous study of the technical content: each product has a detailed data-sheet that is also illustrated in ad hoc video tutorials.
"The T.ur adventure continues at www.t-ur.com – says Florian Martin, marketing manager of Tucano Urbano – a site rich in content that conveys all the quality, style and passion that characterises our new brand".
Dynamic design, easy to navigate, concrete content, exciting images, t-ur.com has a four-label menu: Products to explore the technical characteristics and details of each product; Riders to follow Alessandro Botturi and Jacopo Cerutti in their off-road adventures; Events so as not to miss any adventouring dates; and, naturally, Dealers to find the stores that sell the T.ur range.
So, happy browsing everyone! With T.ur the adventure continues.
www.t-ur.com; info@t-ur.com.
#TURiders
#SpiritOfAdventouring
T.ur is a new apparel and accessories brand designed for the most demanding adventouring riders. Born form the Tucano Urbano experience built up over twenty years, T.ur offers a complete range of highly specific products for touring, characterised by high-quality materials, thermal comfort, ergonomics, and the CE certification. T.ur introduces a distinctive and sophisticated style, offering a unique design in the motorcycle landscape.