Tucano Urbano jumps on the saddle for the Giro D'Italia
Published on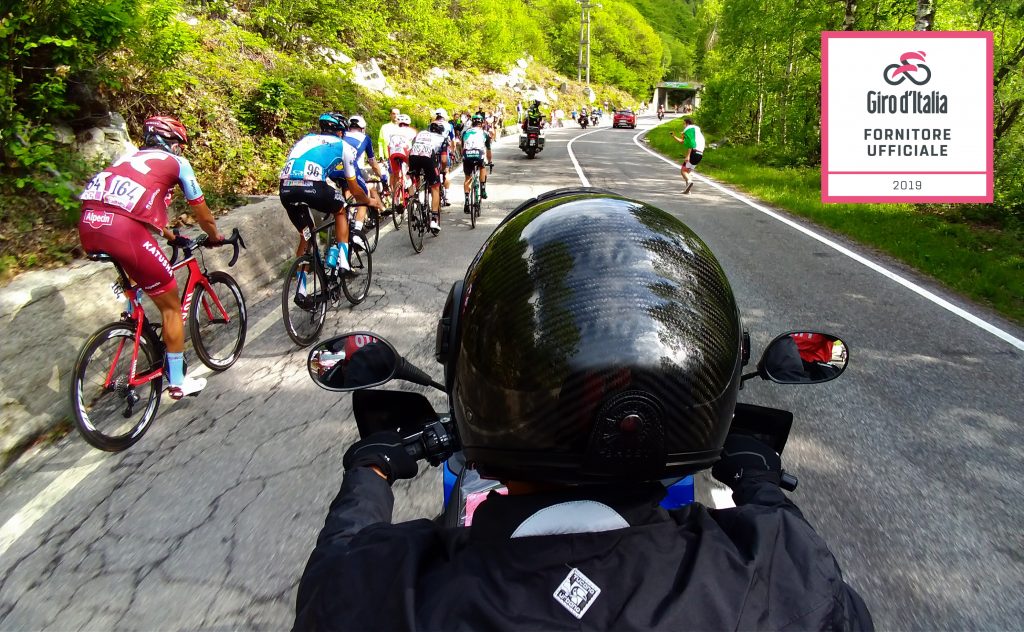 Tucano Urbano, the Italian brand with the motto "ON THE BIKE, ALWAYS ON THE BIKE", is providing motorcycle clothing for the staff supporting the 102nd edition of the Giro D'Italia.
Over 3,500 kilometers covered across italy during three weeks, fighting against rain and wind, cold and heat. Nobody knows what the weather will be, so being prepared is key to face any condition, which is why the GIRO D'ITALIA has chosen TUCANO URBANO; a brand famous for the inventiveness and versatility of its products, as the official clothing supplier for the moto crew members of the 102nd edition, which started on May 11th from Bologna.
"As an italian company – says Florian Martin, Marketing Manager at Tucano Urbano – we are very proud to be official supplier of the Giro d'Italia, for sure the hardest race in the World. During the Giro, the weather conditions can change any time – I remember some epic victories under the snow – and this is what we like as we are the experts of "unpredicatable". We've selected the best products to guarantee the best performance in terms of protection, waterproofness, and thermo-regulation to the motorcycle teams. We can't wait to see them during these three weeks."
The thirty-two motorcyclists of the GIRO D'ITALIA 2019 will use some of the bestsellers in the TUCANO URBANO range: the thernal URBIS 5G jacket and the highly ventilated and functional MULTITASK; the TORPEDO waterproof glove designed with the Outdry® technology and the warm WINTER DOGON gloves for the coldest stages; and of course the super packable NANO RAIN set, always ready in case of rain.
Ready to ride, with Tucano Urbano.
Tucano Urbano, established in the late 90s in Milan, produces urban-contemporary clothing and accessories traditionally linked to the world of two wheels. Tucano Urbano constantly enlarge the scope of the brand to reach a wider, international public of all ages and passions that appreciates a metropolitan, practicable style and, above all, the creativity of an original product.