Reinvented textiles from Tucano Urbano
Published on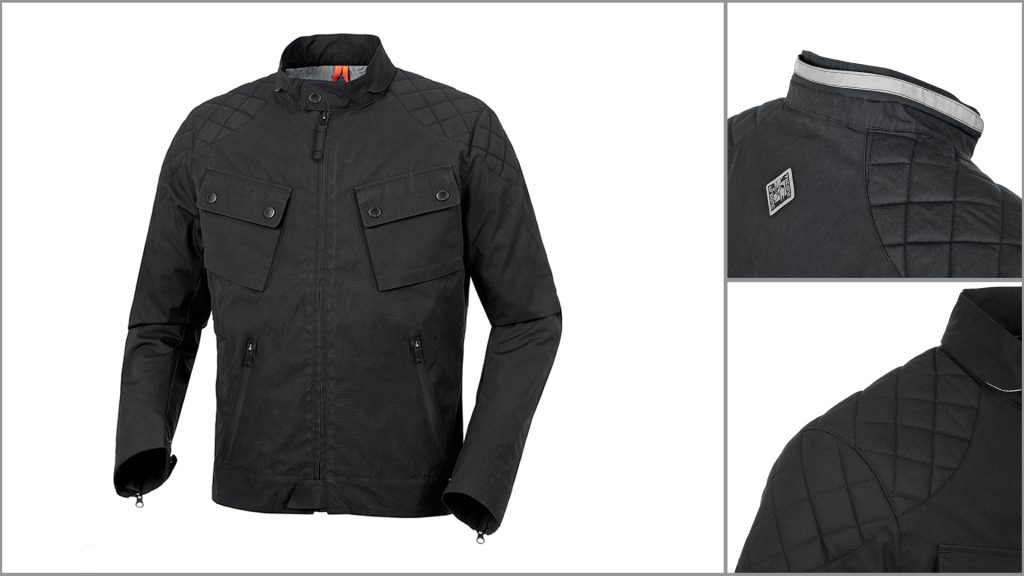 For the 2019 Spring/Summer collection, Tucano Urbano took the opportunity to not only add innovative ideas and modern designs to its collection, but also to redesign and update bestsellers in the existing range; ensuring all products, even the classics, are at the forefront of modern technology and protection.
New jackets introduced to the 2019 line-up, including the updated model of the well-known POL jacket, have all been fully CE-Class A certified in accordance with directive prEN17092. This ensures all products have been through specialised tests for rip, tear and abrasion resistance, as well as impact force absorption, without limiting the rider's movements on the bike.
Tucano Urbano launched the original Pol jacket as part of its Spring/Summer collection in 2015, and it quickly became their best-selling summer jacket. Thanks to a mix of customer feedback, modern design inspiration and new, more resistant materials, Tucano Urbano have refined the original biker jacket to create the Pol 2G – classic and timeless in style, the Pol 2G is the perfect jacket for everyday wear, on and off the bike.
Most importantly, the new model is fully CE-certified, guaranteeing a high level of safety for peace of mind. From a styling perspective, the shoulders and elbows have diamond-quilted padded inserts for subtle style instead of the original ribbed detailing, whilst the jacket now features two chest cargo pockets and two easy-to-reach low pockets with watertight zips. There's also a ventilation system on the chest. Available in black and khaki colours, the new Pol 2G comes in sizes S-3XL with RRP £159.99.
Similar to the Pol 2G, Tucano Urbano have also announced a number of updated models for other customer favourites including the Network 2G and Network Lady 2G, the new mesh jackets for summer; the technical year-round jackets, the 4TEMPI 2G and 4TEMPI Lady 2G; as well as the touring trousers that can be turned into Bermuda shorts, the ZIPSTER 2G trousers – all now fully CE-certified.
For more information, please visit www.tucanourbano.com/en/
Notes to editors:
Jackets that are CE-Approved are fully compliant with directive prEN17092, and undergo rip resistance, tear resistance, abrasion resistance and impact force absorption tests, as well as meeting specific requirements for sizes, quality of materials and ergonomic characteristics.
About Tucano Urbano
Established in the late 90's in Milan, Tucano Urbano produces urban-contemporary clothing and accessories traditionally linked to the world of two wheels. Tucano Urbano constantly enlarge the scope of the brand to reach a wider, international public of all ages and passions that appreciates a metropolitan, practicable style and, above all, the creativity of an original product.