Cycling with children: No forward planning required with the Opossum Summer from Tucano Urbano
Published on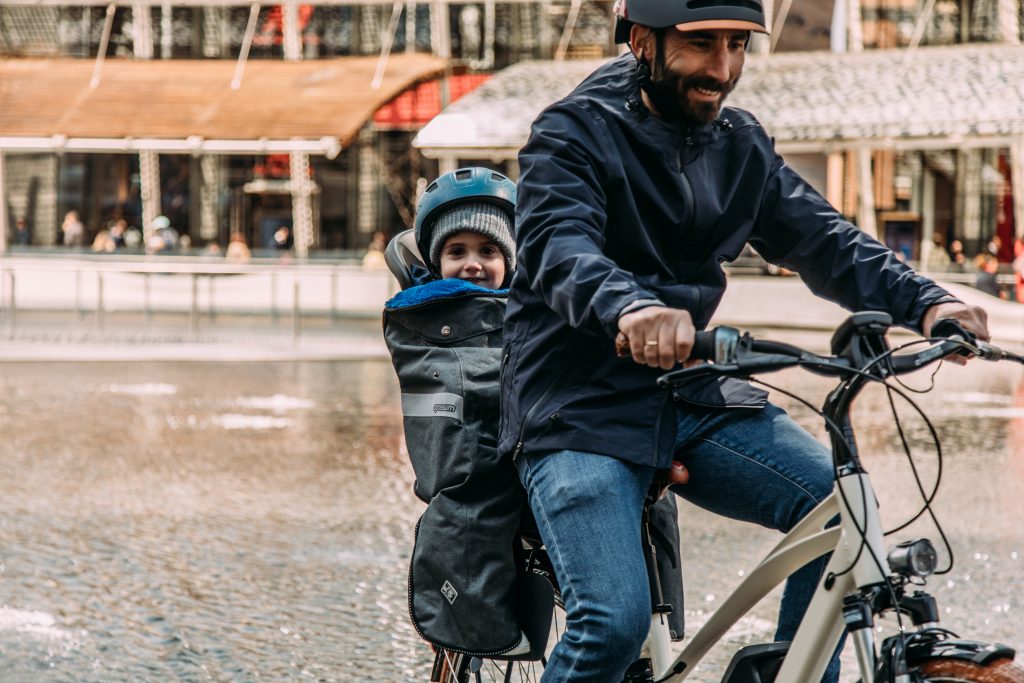 Summer is the perfect time to get out on a bicycle with the family and enjoy the warm weather, but unfortunately rain can come at unexpected moments. The Tucano Urbano #TUBike collection for 2019 introduces a smart solution to keep little ones safe and dry from the rain during warmer months of the year; the Opossum Summer.
The Opossum Summer is a children's rear seat cover that transforms easily into a rain poncho, providing parents with peace of mind knowing it's easily available in case of a rainy day. As part of the collection of rainwear designed specifically for on-demand weather protection that doesn't require forward planning, the Opossum Summer folds down into an ultra-compact pocket so it can always be carried in case of a downpour.
Featuring an adjustable, ergonomic rain hood that can be worn with and without a helmet, the poncho outer is constructed with windproof and waterproof Polyester with a high-water column and taped seams, ensuring dryness in all conditions. All fabrics used are in compliance with REACH regulations, and for added safety, the Opossum Summer features reflective inserts for high visibility, and there's incorporated grommets for safeguarding against theft.
The Opossum Summer can fit children from 68 to 104 centimetres tall (from 26.7 to 41 inches), and from 9 to 22 kilograms (one size only).
Available in Blue and Ochre colours, with RRP £34.99.
For colder weather, the Opossum is also available as a thermal seat cover for both rear and front children's seats, providing full protection against cold weather, rain and wind.
More Information: www.tucanourbano.com/en/
About Tucano Urbano
Established in the late 90's in Milan, Tucano Urbano produces urban-contemporary clothing and accessories traditionally linked to the world of two wheels. Tucano Urbano constantly enlarge the scope of the brand to reach a wider, international public of all ages and passions that appreciates a metropolitan, practicable style and, above all, the creativity of an original product.